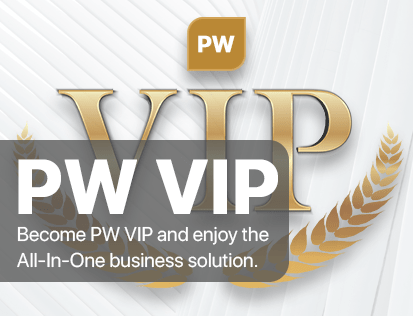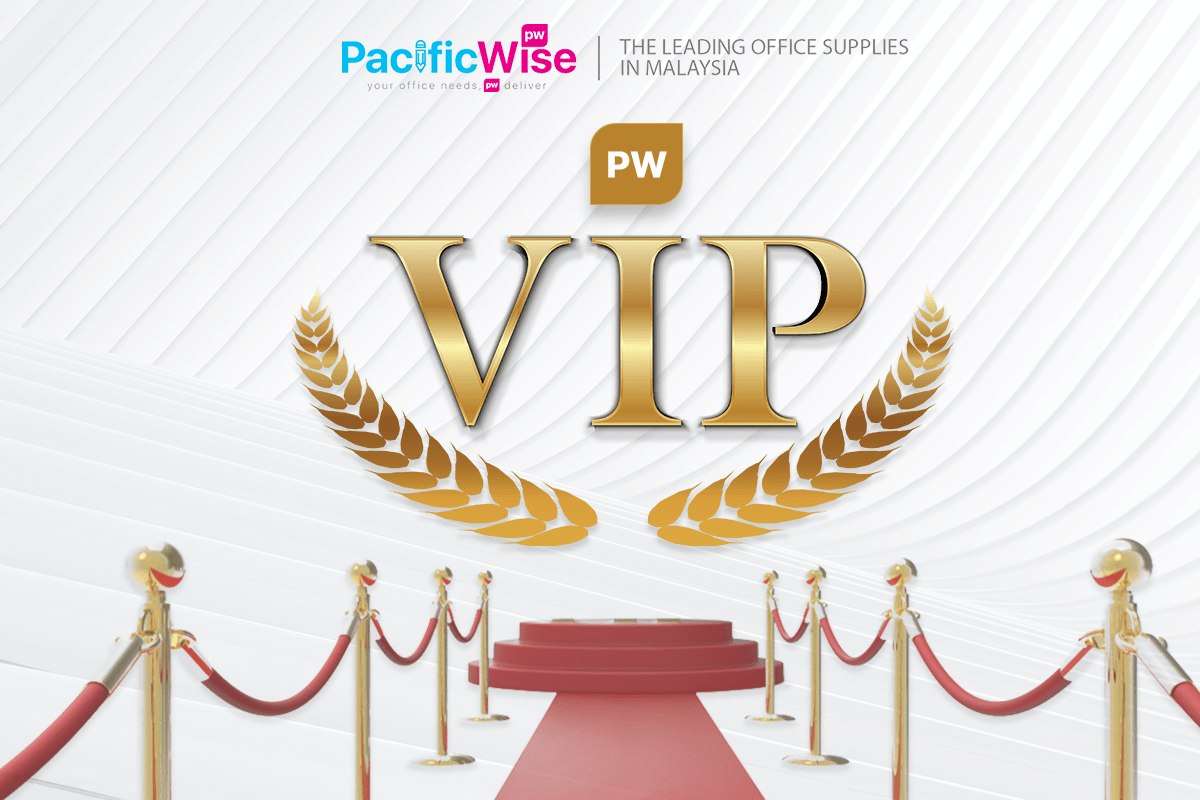 Virtually Free PW VVIP Membership
RM608

PW Points Refund Benefits Limited To First

100

PW VVIP
Click the button below to learn more about
PW member
RM 0 Free For Life
-
-
-

-
-
-

Total Return of RM0 at this point
Additional Privileges Services
-
-

-
Free RM150 E-Wallet Credit*
Free Gift*
0.5% Rebate On Your Purchase
Free 1,000 Business Card*
Free Delivery*
7 Days no Reason Return
30 Days Credit Term*
Fast Response Customer Service
More benefits to be added

-
Sign Up
PW VIP
RM358
RM 258 YEARLY
-
-
RM120 Per VVIP Referral
3 Referrals = FREE PW VVIP Membership
RM50 Welcome Gift
RM240 Yearly PW Vouchers*
2 Level PW Referral Account (Worth RM258 + Passive Income up to 5% + 2%)
Total Return of RM500++ at this point
Additional Privileges Services

-
RM12,000 Discount on TagForm operational & management systems*
Extra 9% On PW Wallet Topups*
Free RM150 E-Wallet Credit*
Free Gift*
0.5% Rebate On Your Purchase
Free 1,000 Business Card*
Free Delivery*
7 Days no Reason Return
30 Days Credit Term*
Dedicated Customer Service
More benefits to be added
Anytime Refund
Sign Up
PW VVIP
RM458
RM 358 YEARLY
Refund RM358 VVIP Fees After 1 Year*
Bonus: Extra RM250 Reward Points*
RM120 Per VVIP Referral
3 Referrals = FREE PW VVIP Membership
RM50 Welcome Gift
RM240 Yearly PW Vouchers*
2 Level PW Referral Account (Worth RM258 + Passive Income up to 5% + 2%)
Total Return of RM1,000++ at this point
Additional Privileges Services
2% Rebate on your purchase
RM12,000 Discount on TagForm operational & management systems*
Extra 9% On PW Wallet Topups*
Free RM150 E-Wallet Credit*
Free Gift*
0.5% Rebate On Your Purchase
Free 1,000 Business Card*
Free Delivery*
7 Days no Reason Return
30 Days Credit Term*
Dedicated Customer Service
More benefits to be added
Anytime Refund
Sign Up

Terms and Conditions Apply



How To Become A PW VIP?
Registering to become PW VIP just takes a few minutes and 3 simple steps to register.
No Obligation, Risk Free, No string attached Money Back Guaranteed
We truly believe that you will be satisfied becoming PW VIP with lots of benefits and additional benefits coming in the future. But in the rare case of you not satisfying with PW VIP, we will be glad to refund you as our mission is to make customers happy.
Refund process is easy, just fill up a form by Clicking Here, and your refund will start to process. The amount of refund will be the (Total amount paid for PW VIP - Referral Commission Paid "IF ANY" - Free Gift Given - Pro-Rata usage of months). Enjoy being our VIP and have a peace of mind bring a PW VIP. We are happy to serve you well.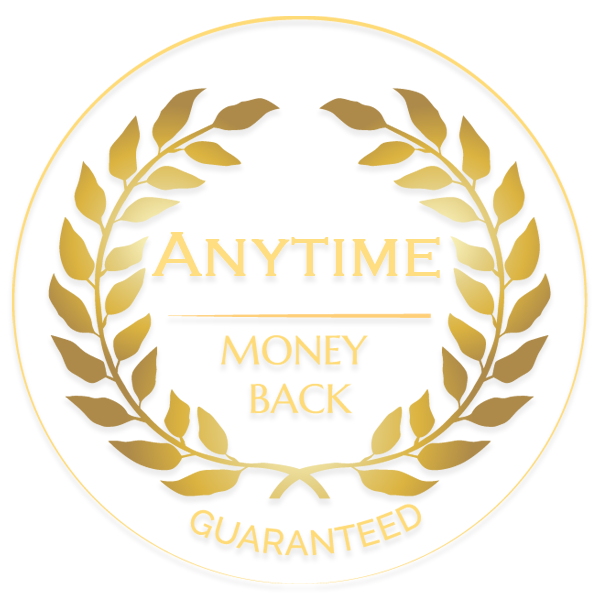 Virtually Free PW VVIP Membership
RM608

PW Points Refund Benefits Limited To First

100

PW VVIP
Click the button below to learn more about PW VVIP 10+ Benefits!
Terms and Conditions Apply
---
How To Use Your Benefits??
---
Frequently Asked Questions
1. What is Pacific Wise VIP / VVIP Membership
It is a type of membership that gives 20+ benefits and rebates as stated below
The membership fee for early birds (Joined before 31/12/2022) is RM 198 per year for PW VIP and RM 258 per year. Registration done after 31/12/2022 will be priced at the normal price which is RM 258 per year for PW VIP and RM358 per year for PW VVIP.
PW VIP Benefits:
1. RM50 Welcome Gift
2. Free 1st Year HrMudah (15 Users) Transferable worth RM329
3. RM240 Yearly PW Vouchers*
4. PW Affiliate Pro Account (Worth RM188 + Passive Income up to 5%)
5. 20% Printing Discount
6. RM12,000 Discount on TagForm operational & management systems*
7. RM1 PWP Super Deals
8. RM50 Per Referral
9. Extra 8% On PW Wallet Topups*
10. Free RM150 E-Wallet Credit*
11. Free Gift* Worth RM66
12. 0.5% Rebate On Your Purchase
13. Monthly Promotion
14. and 8 more benefits (view at description below)
15. More benefits to be added
16. Anytime Refund
PW VVIP Benefits:
1. Refund RM258 VVIP Fees After 1 Year*
2. Extra RM250 Reward Points After 1 Year*
3. All PW VIP benefits (Excludes PW Affiliate Pro Account).
4. PW Ultimate Affiliate Account (Worth RM258 + Passive Income up to 10%)
5. 2% Rebate on your purchase
2.What is the difference of PW Membership, PW VIP and PW VVIP Membership account?
PW Membership account is free to join where you can collect PW Points or become a standard affiliate member. PW VIP Membership has a small fee of (Early Bird: RM 198, Normal Price: RM 258) per year which in return gives back an approximate ROI of 384.85%* or more* for VIP members. PW VVIP offers all PW VIP benefit with extra 2 benefit which are 2% rebate on own purchase and RM50 E-Wallet credit on your last month of your membership (Early Bird: RM248, Normal Price: RM308).
3.Can I share the voucher and benefit with other people?
Only HrMudah 1 Year Subscription benefit is transferable. You may register for your friends or other company if they are interested to register HrMudah.
4.Validity period for membership
The membership is valid for 1 year period and can be renewed. The starting date of the membership is the date when your membership is successfully approved by our staffs.
5. Can I transfer my membership to someone else?
No, only the original account holder (The one who registered with their personal details) can enjoy the PW VIP Membership benefit.
6. How long will the vouchers be valid?
The validity of the voucher is based on the individual voucher's Terms and Condition as each voucher has its own terms and conditions. Click Here to learn more.
7. How do I apply for Pacific Wise VIP Membership?
Registration is simple and just a few steps:
1. Make sure you have a PW Account registered with the same email address that you wanted to register PW VIP Membership with. Kindly Click Here to register your PW Account if you do not have one.
2. Click Here to purchase our PW VIP Membership. Check out and make your payment.
3. (Optional Step) Click Here to fill in a form if you had referred or were referred by a VIP Member to join PW VIP Membership. (Optional Step)
4. Wait for your email confirmation, which may take up to 5 business days.
5. Enjoy your VIP / PW VVIP Membership privileges.

8. What type of commission opportunities that PW VIP / VVIPMembership is offering?
There are TWO types of commission opportunities offered to PW VIP and PW VVIP Members.
1. RM50 E-Wallet Cash for every successful recruitment of PW VIP Member.
2. PW PRO and Ultimate Affiliate – 10% Commission for VVIP and 5% for VIP for people purchasing using your unique link or downline future purchases.

We strive to be the number ONE office supplies company in Malaysia and we plan to reach our goal by prioritizing customer satisfaction, convenience, and quality. We firmly believe that every customer deserves to be treated with the best services. Thus, we need your help to spread the words out so that we can reach more customers and serve them better that what they are currently being served.
9. Can I use the voucher for offline purchases and payment?
No, only purchases made online at www.pacificwise.com.my are eligible to use the voucher.
10. Can I register under personal details instead of under a company?
No, only PW Accounts that are registered under company are eligible to register for PW VIP / VVIP membership.
11. If I lost my voucher codes, will I be able to get a new one?
Unfortunately, the voucher code is auto-generated by our backend system and it cannot be retrieved back. However, we will try our best to retrieve your vouchers but there is no guarantee it will be successful. Thus, we recommend members to mark the voucher code email as important to avoid voucher code lost.
12. What are the differences between PW Ultimate Affiliate and the RM50 Referral commission as stated in the benefits of PW VIP?
Pacific Wise Affiliate Program allows you to earn extra income by promoting Pacific Wise website and earn commissions on sales from any customer who purchases using your affiliate link. PW Ultimate Affiliate account holders will earn 10% of every successful total sales amount (Exclude shipping fees) made by referral or downline. You can learn more by CLICKING HERE.

The RM50 referral commission program is where Pacific Wise will give RM50 in commission for every successful approved referral of PW VIP memberships. The RM50 commission will be credited into your E-Wallet.
13. I had referred a person to join PW VIP, how can I claim my RM50 commission?
Kindly CLICK HERE to fill up this form about your personal information and referrals information and submit your commission request. Do note that your referrer must enter your email address as well at the product page of the PW VIP.
14. How to use and earn commission using PW pro and ultimate Affiliate?
You may refer to THIS BLOG BY CLICKING HERE.
16. Are there any privacy protection measures for my personal information submitted online?
All personal data submitted will be kept highly confidential. Our site is secured with Secure Socket Layer (SSL), which encrypts all your personal information so that these information remains only with us. Visit our Privacy Policy page to learn more about how we handle your data.
17. I am not satisfied with my PW VIP VVIP membership, can i refund?
We are truly sorry that you are not enjoying our VIP treatment and benefits for any reason. To keep our customers happy, there will be no time limit within the membership period to request for refund. You can request a refund by simply Clicking Here and fill in this form. Your refund will start processing in no time. Do note that the amount of refund will be the (Total amount paid for PW VIP (Minus) Referral Commission Paid "IF ANY" (Minus) Free Gift Given (Minus) Pro-Rata usage of months).
---
To be a Pacific Wise VIP, you agree to abide by the terms and conditions contained in this agreement.
1. All individuals aged 18 years & above (based on actual birthdate) with a valid Malaysian address are eligible to apply for the PW VIP. Each applicant is only entitled to apply for ONE (1) membership.
2. All "PW VIP" Membership expiration, benefits, and voucher validity will be based on the date of PW VIP membership approval.
3. As a member, you are entitled to get the benefit as stated in this blog article (The content above). Do note that each of the benefit comes with its own terms and conditions.
4. All vouchers are only valid for purchases made in www.pacificwise.com.my.
5. Any vouchers or benefits not redeemed after the grace period of the set terms and condition will be forfeited and any request for extension or allowance to redeem will not be entertained under any circumstances.
6. The PW VIP membership is also non-transferrable and is strictly for the exclusive use of the registered Member.
7. Pacific Wise shall not be held liable for and disclaims any loss of voucher code arising from any unauthorized use of lost or stolen voucher code.
8. Pacific Wise reserves the right to cancel/withdraw the PW VIP Membership and forfeit all vouchers and benefits of any Member who is found to have manipulated the usage of the PW VIP Membership in violation of the Terms & Conditions or in any manner deemed unacceptable by Pacific Wise. Pacific Wise further reserves the right to take the appropriate necessary actions to recover such losses from said manipulation.
9. Pacific Wise will not replace any lost, stolen, or extend any expired PW VIP Vouchers.
10. These Terms & Conditions are governed by the laws of Malaysia where applicable.
11. PW VIP who had purchased top up value is NOT Entitled to free gift minimum spend promotion which can be viewed here: https://www.pacificwise.com.my/free-gift
12. Pacific Wise reserves the right to amend any of the Terms & Conditions, privileges and/or to terminate the PW VIP membership program at any time without any prior notice, and the terms and condition will be effective upon making the modified provisions available on the www.pacificwise.com.my.
13. Pacific Wise does not and will not assume any obligation to notify you of any changes to the terms of the Agreement. Furthermore, Pacific Wise may add to, change, suspend or discontinue any and all aspects of the Service at any time, with no prior notice necessary and without owing anything further to the Affiliate.
14. Special orders are not applicable for "No-Reason return benefit."
15. Discounts and voucher codes are not applicable for account credit Top-Ups and products within the PW .
16. For more information on Terms and Conditions on each voucher / benefits, CLICK HERE.
17. Please take note that any refunded / rebated PW Reward Points are not allowed to be changed to cash.