Welcome to Pacific Wise Sdn Bhd B2B e-Procurement Site ("Site"). By accessing, browsing, using or transacting through this Site, you acknowledge that you have read, understood, and agreed to be bound by the terms stated herewith. If you do not agree to these terms, please do not use this Site.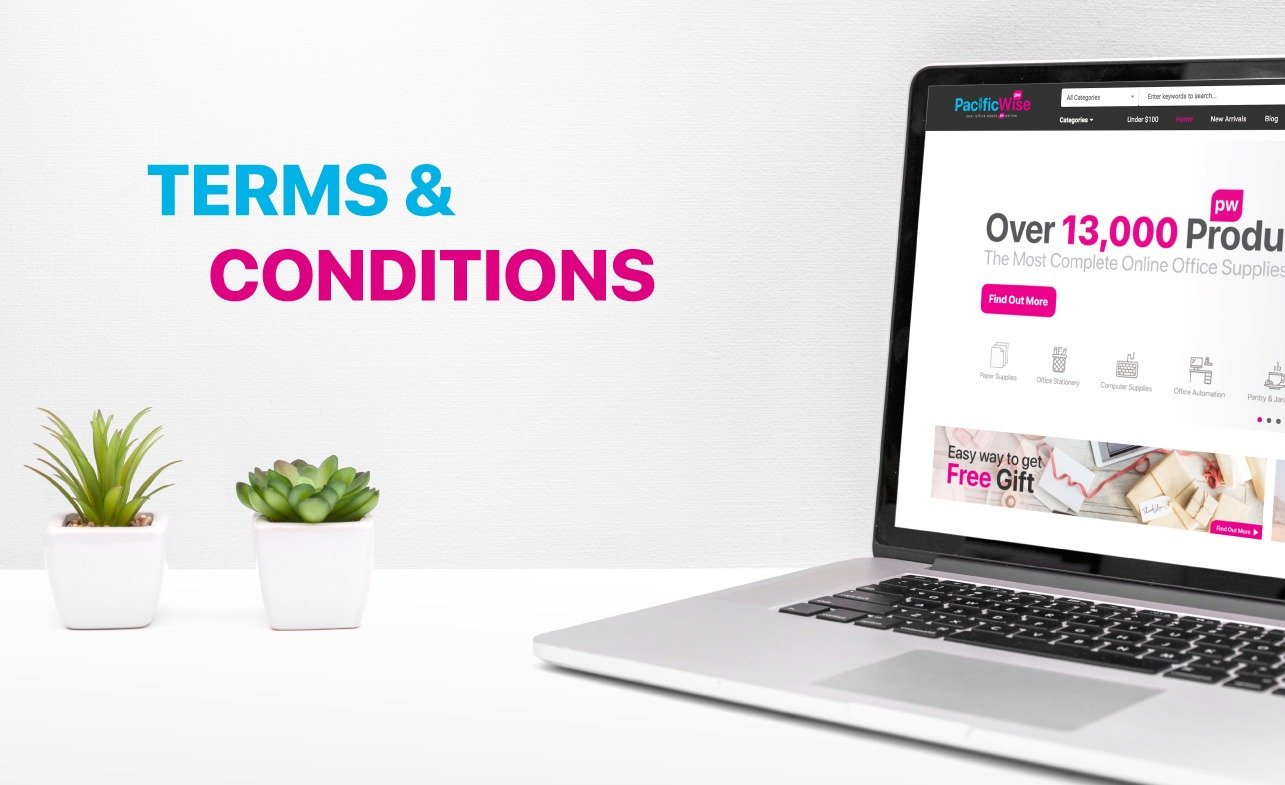 USE OF THIS SITE
By accepting these Terms of Use through your use of the Site, you certify that you are 18 years of age or older. If you are under the age of 18 but at least 13 years of age you may use this Site only under the supervision of a parent or legal guardian who agrees to be bound by these Terms of Use. Pacific Wise Sdn Bhd does not intentionally collect personal information about children under the age of 13.If you are a parent or legal guardian agreeing to these Terms of Use for the benefit of a child between the ages of 13 and 18, be advised that you are fully responsible for his or her use of this Site, including all financial charges and legal liability that he or she may incur. If you do not agree to (or cannot comply with) any of these terms and conditions, do not use this Site. All billing and registration information provided must be truthful and accurate. Providing any untruthful or inaccurate information may constitute a breach of these Terms of Use. By confirming your purchase at the end of the checkout process, you agree to accept and pay for the item(s) requested. All materials, including images, text, illustrations, designs, icons, photographs, programs, music clips or downloads, video clips and written and other materials that are part of this Site (collectively, the "Contents") are intended solely for personal, non-commercial use. You may download or copy the Contents and other downloadable materials displayed on the Site for your personal use only. No right, title or interest in any downloaded materials or software is transferred to you as a result of any such downloading or copying. You may not reproduce (except as noted above), publish, transmit, distribute, display, modify, create derivative works from, sell or participate in any sale of or exploit in any way, in whole or in part, any of the Contents, the Site or any related software. All software used on this Site is the property of pacificwise.com.my or its suppliers and protected by copyright laws. The Contents and software on this Site may be used only as a shopping resource. Any other use, including the reproduction, modification, distribution, transmission, republication, display, or performance, of the Contents on this Site is strictly Pacific Wise Sdn Bhd is a trademark of Pacifc Wise Sdn Bhd You understand that by using this Site or any services provided on the Site, you may encounter Content that may be deemed by some to be offensive, indecent, or objectionable, which Content may or may not be identified as such. You agree to use the Site and any service at your sole risk and that Pacific Wise Sdn Bhd and its affiliates shall have no liability to you for Content that may be deemed offensive, indecent, or objectionable.
SITE CONTENTS, OWNERSHIP, AND USE RESTRICTIONS
All information contained in this Site including, but not limiting to all images, illustrations, designs, photographs, multimedia, writings and other materials that appear herein are copyrights, trademarks or other intellectual property owned, controlled, or licensed (all of which, collectively, are herein referred to as the "Contents") by Pacific Wise Sdn Bhd or are the property of their respective owners. Limited permission is granted to display, copy, distribute, download, and print in hard copy portions of this Site for the sole purpose of placing order(s) with Pacific Wise Sdn Bhd through the Site. Any other use of any materials on this Site, other than for the purpose stated above, modification, distribution, or republication, without the prior written consent of Pacific Wise Sdn Bhd is strictly prohibited.
ORDER ACCEPTANCE
Please note that there may be certain orders that we are unable to accept and must cancel. We reserve the right, at our sole discretion, to refuse or cancel any order for any reason. For your convenience, you will not be charged until your payment method is authorized, the order information is verified for accuracy and your order is delivered. Some situations that may result in your order being canceled include inaccuracies or errors in product or pricing information, or problems identified by our credit and fraud avoidance department. We may also require additional verifications or information before accepting any order. We will contact you if all or any portion of your order is canceled or if additional information is required to accept your order. If your order is canceled after your credit card has been charged, we will issue a credit to your credit card in the amount of the charge.
DISCLAIMER
The information, services, products and materials provided by the Site is on an "as is" basis. Pacific Wise Sdn Bhd makes no representations or warranties of any kind, whether expressed or implied, with respect to the operation of this Site. Under no circumstances shall Pacific Wise Sdn Bhd be liable for any losses, costs, expenses, claims or damages of any kind arising from or in connection with the use of this Site, including, but not limited to direct, indirect, incidental, punitive, special and consequential damages. In an effort to provide you with the latest information, Pacific Wise Sdn Bhd reserves the right, from time to time, to make changes to the contents, services and information described on this Site.